LITURGICAL MINISTERS SCHEDULE


IMMACULATE CONCEPTION SCHEDULE
SACRED HEART SCHEDULE
SS PETER & PAUL SCHEDULE


MONEY COUNTERS, ROSARY 
LEADERS SCHEDULES

MONEY COUNTERS' SCHEDULE
ROSARY LEADERS' SCHEDULE SACRED HEART
ROSARY LEADERS' SCHEDULE SS PETER & PAUL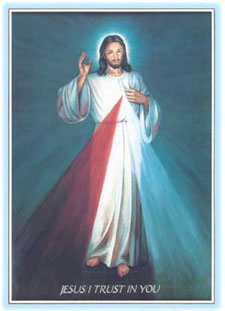 SPECIAL DEVOTION FOR 
DECEMBER

The month of December 
is dedicated to Advent 
and the coming of Christ.



---

 

December 8

Immaculate Conception

Holy Day of Obligation



Second Week
 of Advent







---

 
Purchase

and support the 
National Catholic Youth Conference.


---

 

The Holy Fatherís Intentions 
for December

Universal: End to Child-Soldiers

That the scandal of child-soldiers may 
be eliminated the world over. 

Evangelization: Europe

That the peoples of Europe may rediscover 
the beauty, goodness, and truth of the 
Gospel which gives joy and hope to life.


 

Serra Prayer for Vocations

O God, Who wills not the death of a sinner, but rather that he be converted 
and live, grant we beseech You through the intercession of the Blessed Mary, 
ever Virgin, Saint Joseph, her spouse, Saint Junipero Serra, and all the saints, 
an increase of laborers for your Church, fellow laborers with Christ to spend 
and consume themselves for souls, through the same Jesus Christ, Your Son, 
Who lives and reigns with You, in the unity of the Holy Spirit, God forever and 
ever. Amen.